---
---
Posts: 96
Joined: Thu Mar 19, 2020 8:24 am
Has thanked: 13 times
Been thanked: 17 times
Well I know you're getting muddy without an engine.
---
---
Yup, Crust and me get out on the lanes of Southern England once a month or so with a couple of other boys, it's a great little gang. Has been dead slippy and very wet lately but wet or dry is always top fun
None of us are big on photo taking etc so don't have many, but this was the week-end just gone where we stopped for lunch.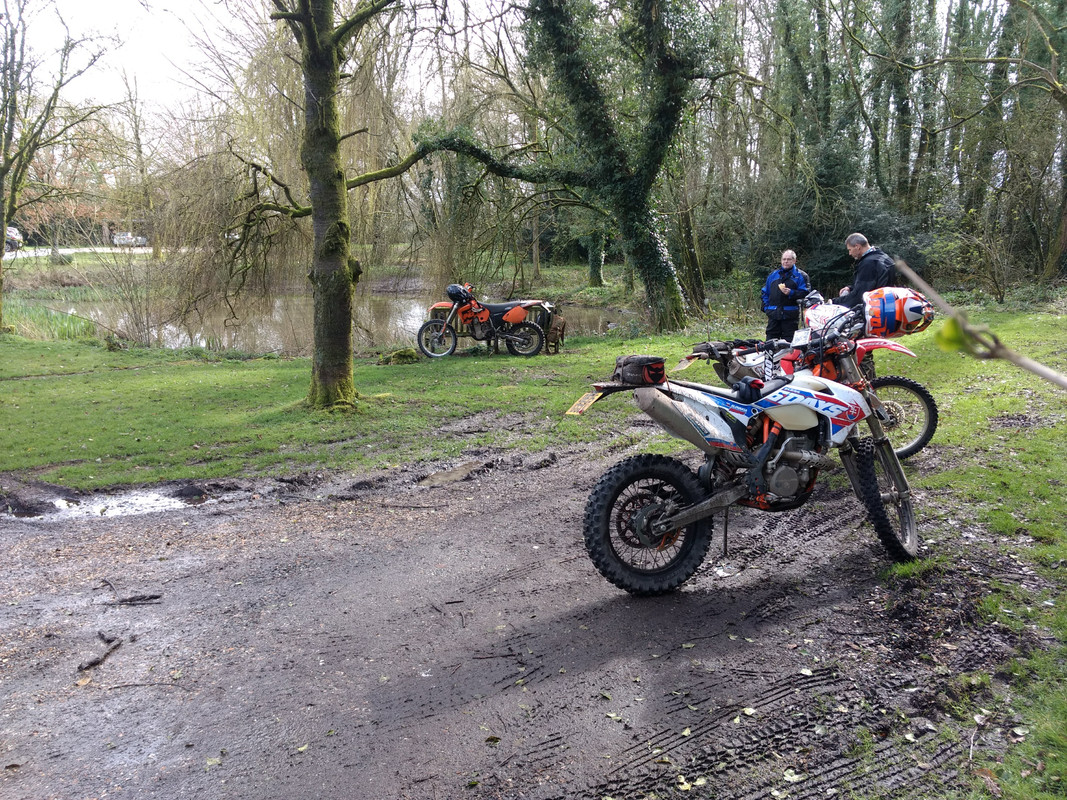 And this vid doesn't star any of us in it, but thought it was worth posting as it made me laugh a lot- he's an Irish Bike Vlogger, does lots of on road stuff, but off-road definitely not his forte, sort of like Father Ted tries off-roading
I've been toying with a 300 smoker (KTM, Berg or Husky , either would do) for years, rode a carbed Berg TE300 a few years back , cracking bike.
I'd definitely have one if I was going to get racey and do any enduros, and I've nearly bought one on two occasions now but just stopped short- I've had the trusty old 525 so long it is literally like the comfiest old pair of slippers ever for me now, it goes anywhere so easy, never lets me down , just refuses to die, and if I'm honest, is perfect for what I want it for
When it eventually does die though, we shall see...
---
I have started recently for when the weather is a bit crap and I can't get out on the road/track
Treated myself to a 2020 FE350 for me 50th birthday
Cheers
Bazzer
---
I'm up for some off road messing about when we are allowed out again.
---
---
---
Posts: 49
Joined: Sat Apr 04, 2020 2:10 pm
Location: Rum City Queensland
Has thanked: 29 times
Been thanked: 14 times
PitaNaanRoti

wrote:

↑

Thu Mar 19, 2020 8:28 am

Quiet in here!

Surely there's at least one other who gets dirty?

Come on....

Own up.....

Don't be afraid....
Dirty is my middle name......not quite.
Love it though, nothing better than doing a bit of bush bashin out in the scrub.
Dirt bikes are my thing.
At 37 yrs old now I think I've owned more than a couple dozen chook chasers to date.
See if I can find some pics for ya
Attachments

50F13426-D98A-48B2-ABE6-F2CE17DE3028.jpeg (99.43 KiB) Viewed 641 times

07F76B58-DA59-4605-8746-4710736BB76B.jpeg (254.85 KiB) Viewed 641 times

3CB8C928-3681-4894-878A-72322E543D49.jpeg (223.96 KiB) Viewed 641 times
Known as 10 second Tommy (which has nothing to do with drag racing)
Also 2 stroke Tommy (which has nothing to do with motorcycles)
And 10 inch Tommy (I think they were confusing metric with imperial)
---
An early-ish start and 90-odd miles on the lanes of southern England yesterday, the first post-lockdown for me and most of the Jolly-Boys gang, absolutely brilliant day in every respect, and as the eagle-eyed may notice, at last we have our dream sponsor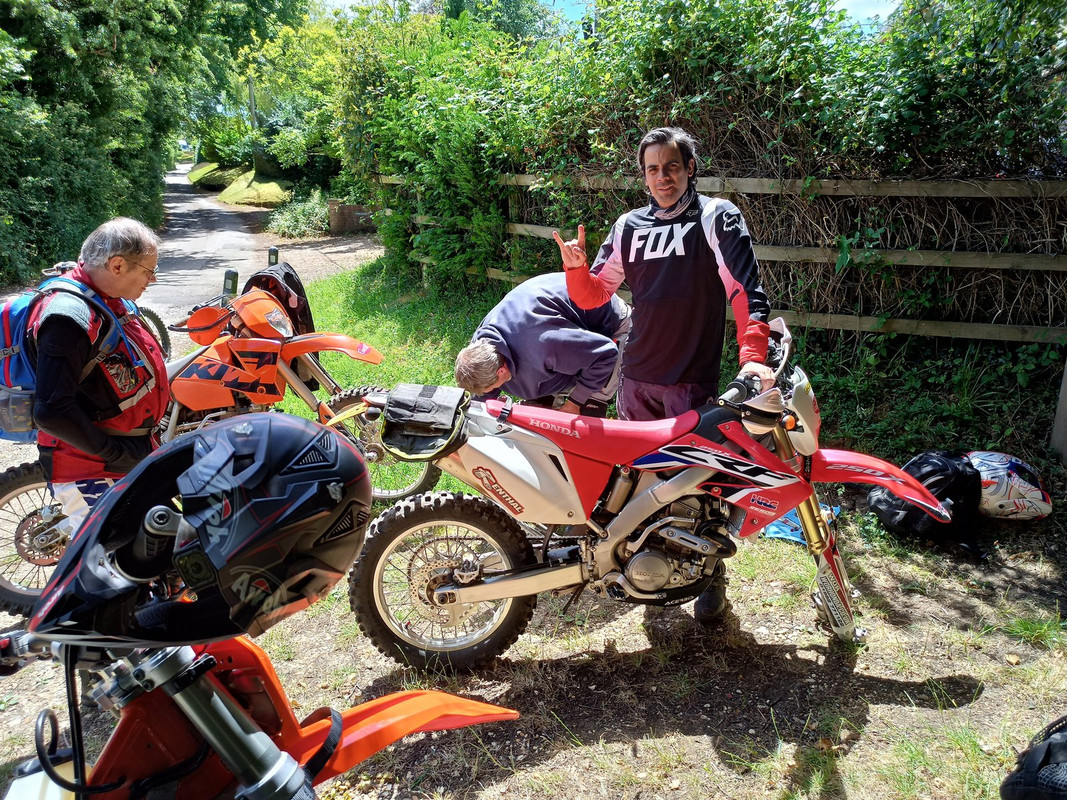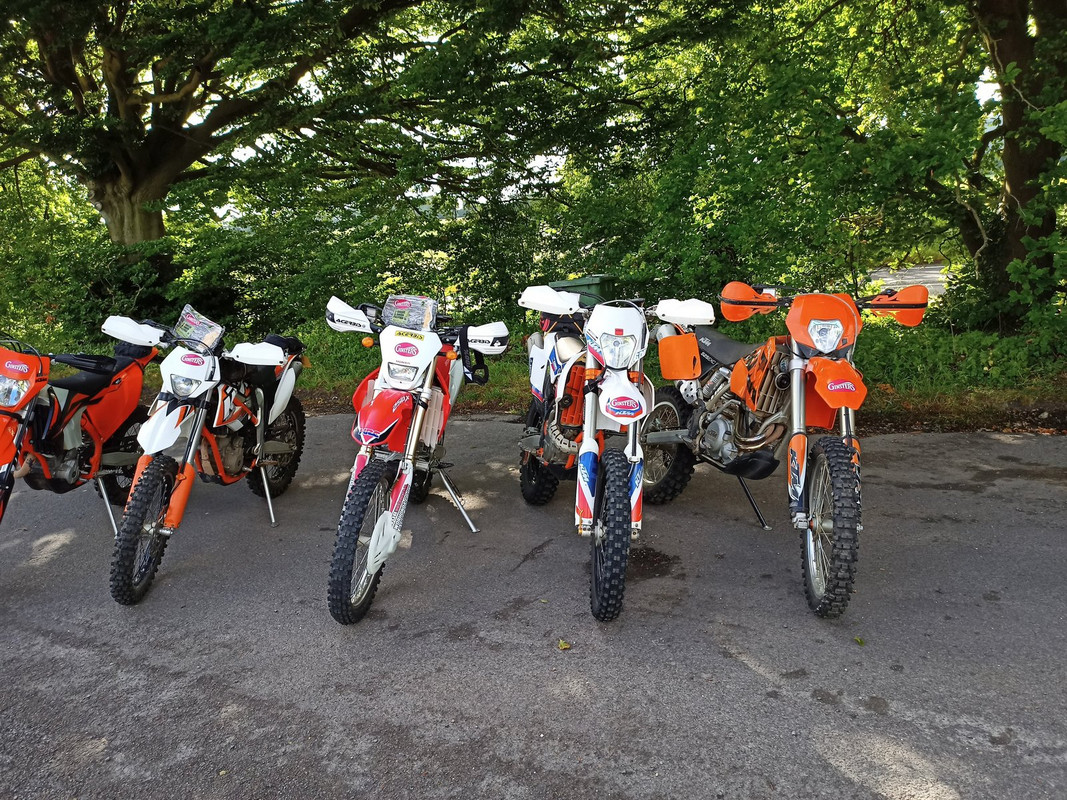 ---